Elizabeth Auld has lived in Paris, France since her retirement from the career of her dreams: practicing medicine as a physician associate. In her case, this was at a large Veteran's Administration Medical Center in West Haven, CT. Life in France satisfies her love for the French language and for travel. All far from her childhood on an apple farm in the Hudson Valley.
With a degree in French from Oberlin College and a Master of Arts in Teaching from Wesleyan University, she quickly found that teaching French was not for her. Family (husband and two children) and work as secretary (bless that high school typing class), publication director, research assistant at Duke University and then Yale kept her busy for twenty years. A family medical tragedy pushed her to listen to her heart and with enormous luck, and hard work, she graduated from the Yale Physician Associate Program, at age 49.
In Paris, she sings in a choir and plays her two viola da gambas or her recorder. When in the United States, she spends as much time as possible with three wonderful grandchildren. Finding Blackwater still seems too good to believe. Her book – a beautiful collection of letters from World War I, written by French composer and violinist Lucien Durosoir to his mother – was published in 2022.
---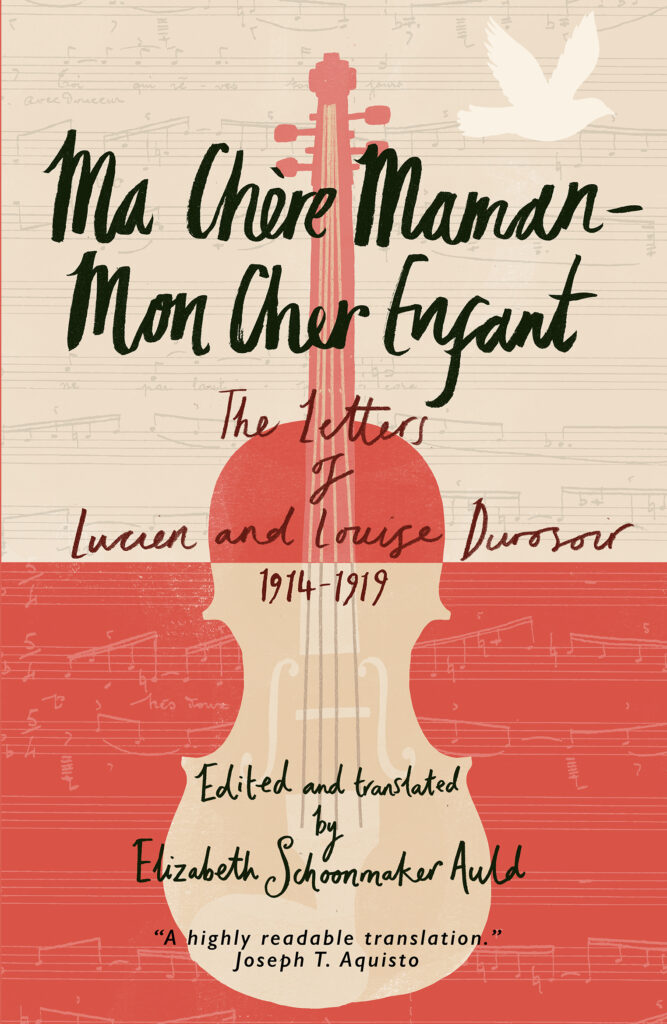 Ma Chère Maman – Mon Cher Enfant