Melanie McGee Bianchi grew up in a series of character-forming historic houses in different parts of the U.S. Starting at age 12, she gathered modest notice on the spelling-bee circuit, won short-story contests in various newspapers, and placed poems and fiction in national print publications, including the grunge-era teen magazine Sassy. After university, she began a career in features journalism in Asheville, North Carolina, where she has lived most of her life.
Melanie was the lead arts reporter and Arts & Entertainment Editor at Mountain Xpress, a member paper of the Association of Alternative Newsweeklies, for ten years. She interviewed celebrities of many genres, including Loretta Lynn, David Sedaris, Aimee Mann, the late R.L. Burnside, and the late Doc Watson. In 2004, she won an industry Gold Award for special-section editing.
After five happy years as a stay-at-home mom, Melanie next edited VERVE, a women's magazine, for a period in the 2010s, working with Venezuelan fashion photographer Zaire Kacz and model/stylist Sara Fields Bridges. Melanie currently manages three regional lifestyle publications: Asheville Made, Bold Life, and Carolina Home + Garden.
Her humor essays have been published regionally and nationally, and her poetry has been shortlisted in national chapbook contests and nominated for a Pushcart Prize. Melanie's current fiction has appeared in The Mississippi Review's Summer Prize Issue, in Chattahoochee Review, and in The Moth Magazine (based in Co. Cavan, Ireland). These pieces and more are included in her first book, The Ballad of Cherrystoke and Other Stories, forthcoming from Blackwater Press in 2022.
The Ballad of Cherrystoke explores gentrification and culture clash in the mountain South — the destination area of Appalachia where the Great Smokies form a billion-year-old ring with the Blue Ridge; where the celebrated natural landscape meets complicated contemporary interests. These are the stories of the area's important everyday people, a subtly music-infused narrative conveyed without a note of sentimentality.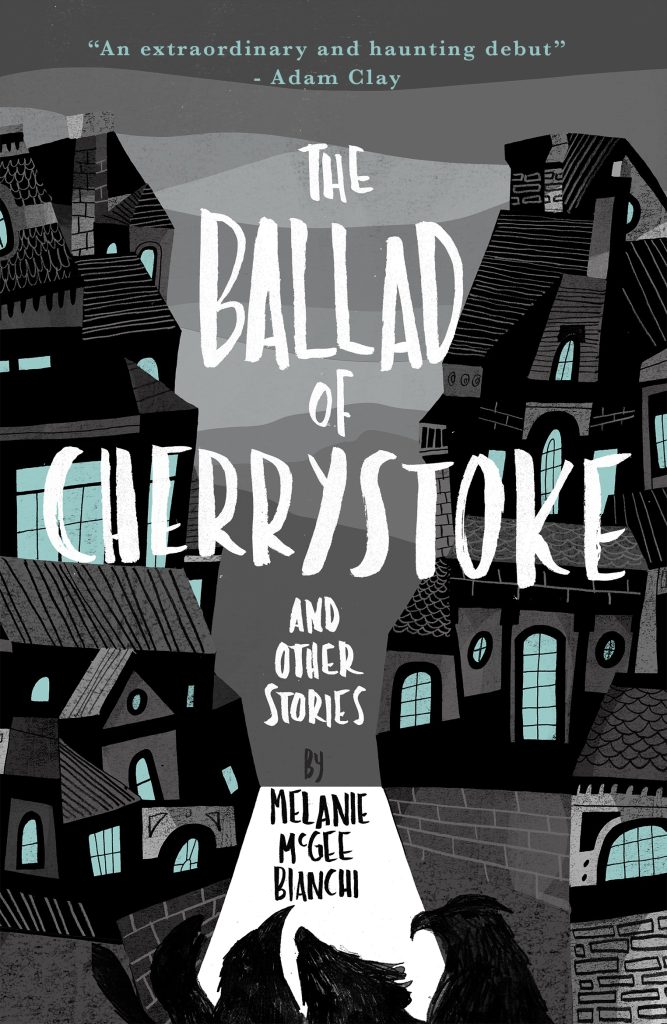 The Ballad of Cherrystoke and Other Stories
A young maid at an upscale resort hides her banjo-playing freighthopper brother.
An unlikely romance bridges a quarter-century age gap and a 150-year-old murder.
A man tries to turn his sheltered mother's backyard shed into a pricey vacation rental.
A gig worker must shake off her darker id…